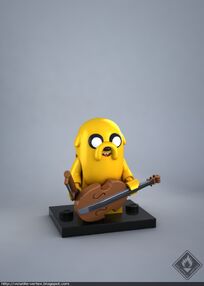 Jake is a playable character in LEGO Dimensions. He is from Adventure Time, and appears as a fun pack.
World
Adventure Time: the Land of Ooo
Abilities
Tracking
Digging
Grappling
Big transform
Flight
Dive
Quotes
"Hold on! I'm picking up a scent!"
-Jake when tracking
"You guys are in BIG trouble!
-Jake when becoming Big Jake
Trivia